remixsquared supports the ability to upload both songs and videos. Videos share many characteristics with songs and use the same accessibility and details page design. Videos are subject to the same terms of service and policies as are songs.
To upload a video, follow the same procedure as you would for a song. Click the "Submit new song" link from the "Songs" link in the menu bar, and fill in the submission form with a description of the video, its length, and its other properties. Upload the video as you would a song by clicking the "Upload" button, and select its game influences.
After uploading, videos are immediately available for download in their original file formats. Eventually, videos are also converted to a lower quality Adobe Flash format for playback in users' browsers. However, video processing occurs periodically, so your uploaded video may not be converted for a short time after it is uploaded. After a video has been successfully converted, it will be displayed in a media player for users to watch.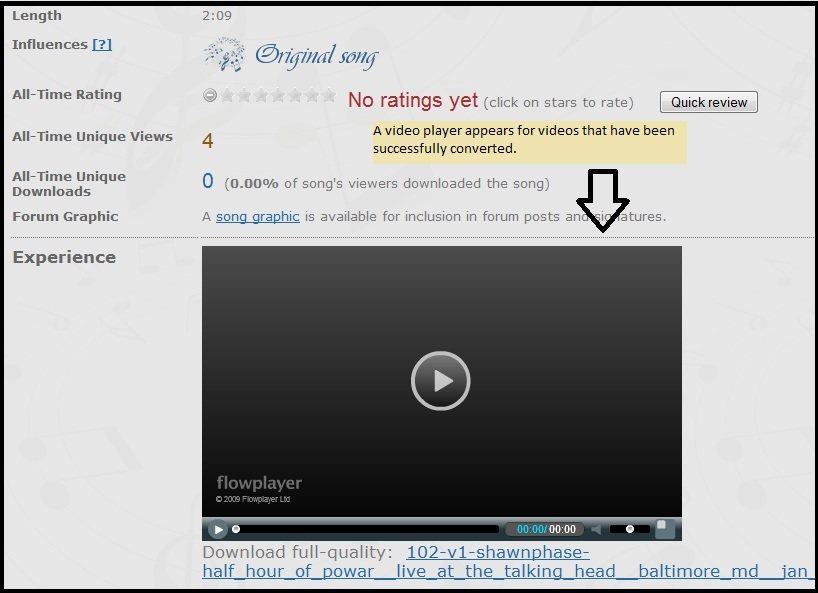 Videos at remixsquared are subject to additional terms that govern which types of videos that can be uploaded. In all cases, in keeping with remixsquared's mission of being a resource for artists, the audio of the video must be synthesized or performed entirely by the artist. Live band performances of covers, remixes, or original game music are almost always acceptable for posting. Music videos containing original art are always acceptable. Music videos containing mostly original art with extremely brief game footage may place you in legal jeopardy and we may have to remove such videos if DMCA takedown notices are issued. In no circumstances may any footage owned by Square Enix be posted at remixsquared. Square Enix has an extremely aggressive stance towards its intellectual property (see the Chrono Trigger: Crimson Echoes project).
We regret that the ultimate type of video, that of the original game event superimposed with the remixed music, is not permitted at remixsquared. We realize that the videos feature isn't as useful as it could be without this prohibition, and we apologize. If we allowed this type of content, game companies would surely disapprove and we might have to disallow video altogether. Finally, video that does not pertain to game music is prohibited.