Songs at remixsquared are associated with tags. A tag is a short description that describes a characteristic of a song. Tags are divided into categories, such as "genre," "instruments," and "tempo." Categories for tags change as the community suggests new categories.
Tags are added and removed from songs by artists. Artists may elect to add as many tags as they like to their songs, so long as they accurately characterize the music. The tagging system is optional; however, songs without tags are likely to see reduced exposure as they will not show up in search results for tags that could have been added to the song.
To search for a specific tag, visit the search page, select a tag category, and type the name of the tag you are looking for. In the image below, a user is searching for all songs from the "rap" genre.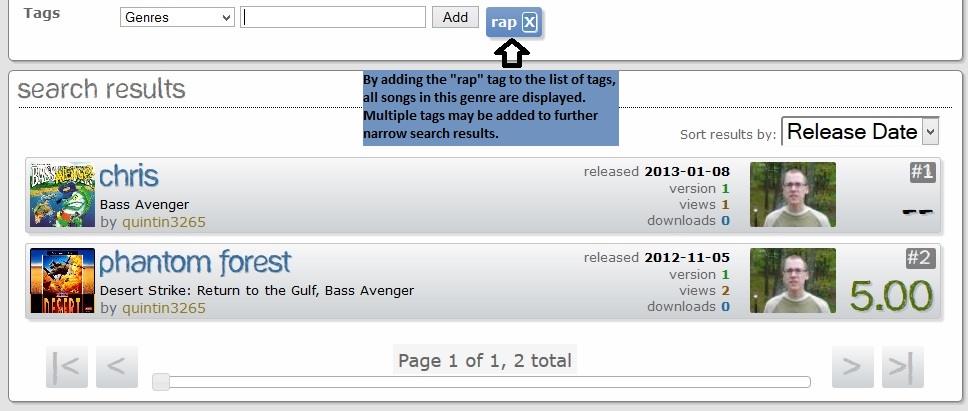 Users may also find similar music by clicking on a tag box on any song details page. Clicking on a tag redirects to the search page and displays all songs with that tag, as shown in the image below.